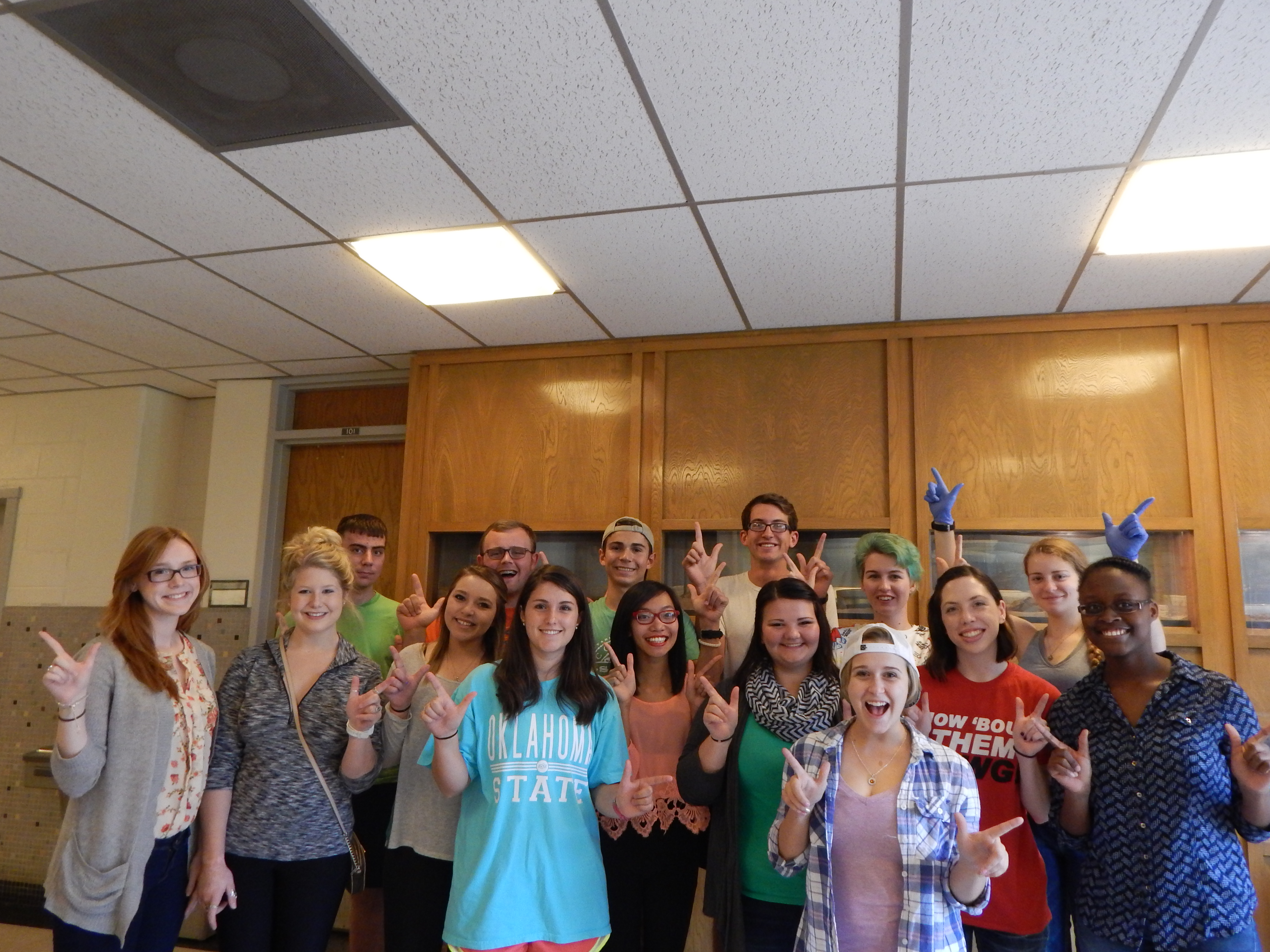 Pictured: Some of our 2015-2016 LSFRS
The Life Sciences Freshman Research Scholars Program is designed to involve dedicated life sciences students in research on campus. Modeled after the OSU Freshman Research Scholars Program, our students find faculty mentors and write a research proposal in the fall. In the spring, they conduct authentic research with their mentors so that they can present their work as a poster by the end of the school year.
APPLICATIONS FOR THE 2019-2020 YEAR ARE NOW CLOSED.
Life Science Freshman Research Scholars (LSFRS) Requirements
Enrollment & Completion of A&S 2000 course (Fall term)
5 page (max) research proposal by end of Fall term
Signed Mentor-Student Agreement
2-4 research hours per week during the Spring semester dedicated to project
Poster Presentation at LSFRS Symposium (April 2020) or other HHMI / mentor approved conference or meeting before the end of the semester
Final manuscript with mentor approval by end of Spring term: This document will be published for public access in an exclusive collection of reports for the OSU-HHMI program
Minimum 3.0 cumulative GPA in at least 12 hours per semester
Remain in an eligible life science major
2 meetings with Program Coordinator